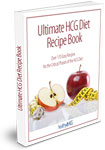 Ultimate HCG Diet Recipe Book NEW 2-In-One! A REAL (printed) spiral-bound HCG recipe book that contains 178 recipes specially-made for the two critical phases of the HCG diet: the strict 500-calorie phase AND separate recipes for the stabilization & maintenance phase.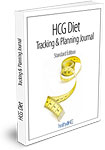 HCG Diet Tracking & Planning Journal - A REAL (printed) spiral-bound book. Contains trackers, meal planners and DAILY food/calorie/drops journal for all phases. Very important - Could save your diet!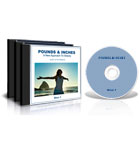 Pounds and Inches Audio CDs - Available only from HealthyHCG! Now you can listen to Dr. Simeons' "Pounds and Inches" manuscript instead of having to read it online. Three (3) CDs in cases.